We have just released the latest update to Trados Enterprise translation management capabilities, and we would like to share the new functionality that has been delivered.
New features and updates are automatically added to your account, so just login to Trados Enterprise, and they will be available immediately.


Language specific QA check settings

We have introduced the ability to configure Language specific QA checks in Project Settings. This enables you to define QA checks relevant to the nuances of specific target languages, thus reducing the number of false positives.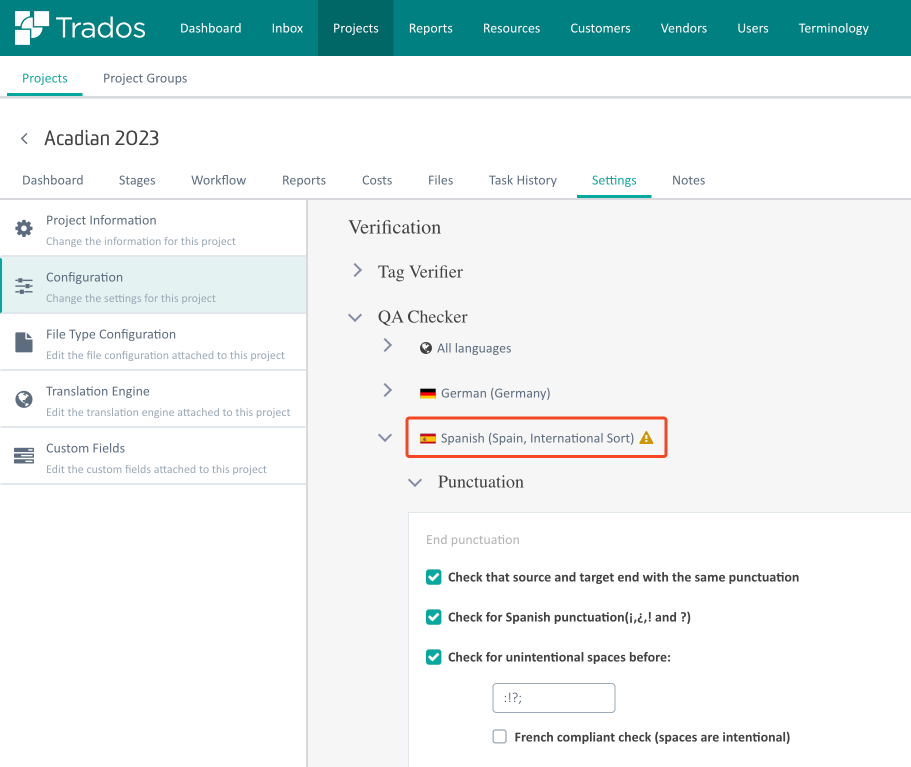 We will highlight if a language has specific language settings in the user interface, so it's clearly visible if the general settings or specific language settings will apply.
Note: These settings will only apply to Trados Studio versions higher than 2022 Cumulative Update 6

Batch replace files from a Project group
You can now batch replace files from within the Project Group –> Dashboard view. This enables you to replace files across multiple projects in the group without having to navigate to the Inbox view.


Note: This only replaces files that are owned by the logged in user. If you want to replace files owned by another user, you must first take ownership of their tasks.

Forbidden Terms in Terminology and Online Editor
We have now further evolved the forbidden Term functionality introduced last month, by explicitly marking with an icon forbidden Terms in the Terminology Management views.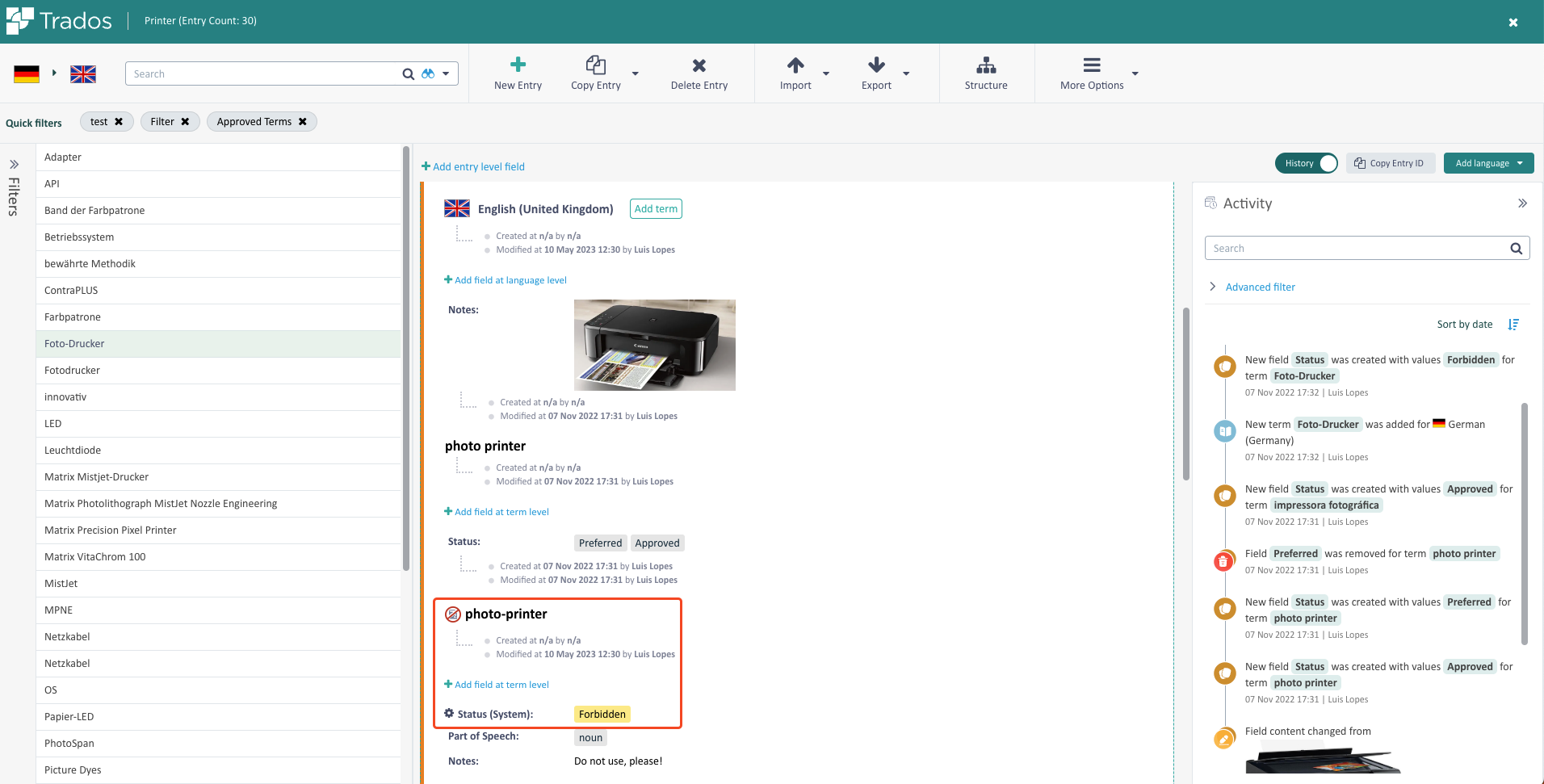 The Online Editor now also explicitly indicated forbidden Terms in the Lookup side-pane, as well as not including forbidden Terms in the smart actions, to further prevent linguists from using non-approved Terminology, improving quality and consistency of translations while increasing productivity.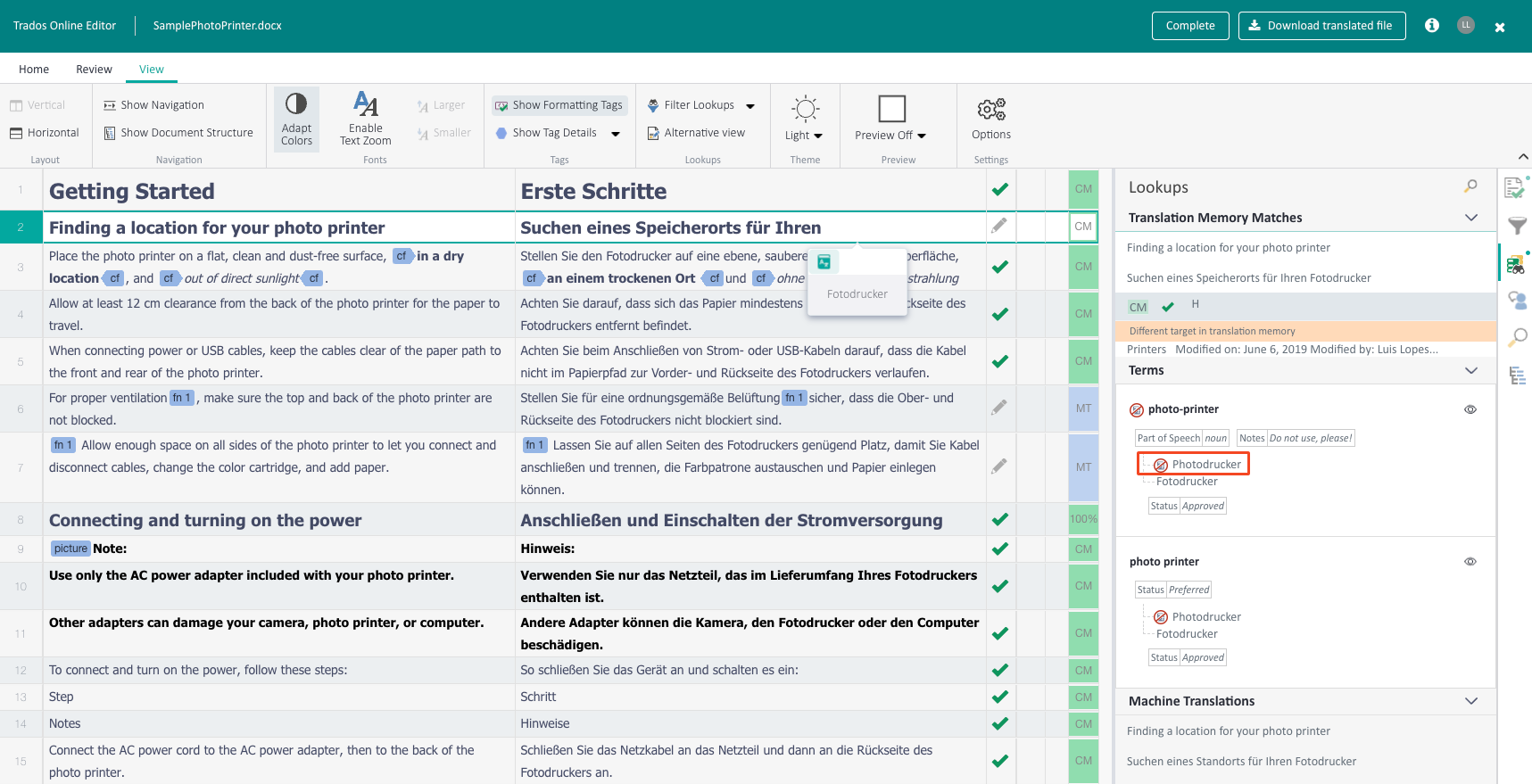 Export Translation Memories based on filters
You can now run filtered Translation Memory exports from the Translation Memory view. This enables use-cases such as only exporting Translation Units created by a specific user or within certain time periods.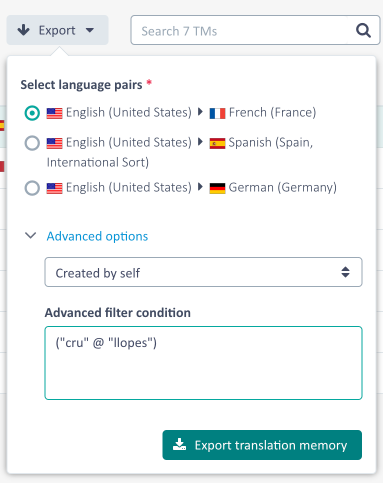 To define filters, open the TM in the TM Maintenance view and create and save a filter. You can then use that filter in exports.
Note: Filters are specific to the user that created them. Only filters created by the logged in user will be available when exporting Translation Memories. It isn't currently possible to share filters between users.
Avatar shapes for easier identification of Users, Groups and Vendors
We have introduced shapes to represent the different types of Users, Groups and Vendors in the system.
The new shapes are:
Circle

=

User

Hexagon

=

Group

Square

=

Vendor
API updates
With this release we enforce validations listed in the documentation for the Create and Update Project endpoints. This impacts the SDKs, so please update your integration(s) accordingly.

We extended the

webhooks

functionality to support error tasks

We introduced the customFields field for project webhooks, and the dueBy field for task webhooks

We added the name of the customFields under the response for the Get Project endpoint

Various bug fixes
For more details, please visit the What's New page
Additional changes
You can now download Analysis Statistics reports from the Inbox for linguistic tasks

Introduced ability to cancel new copy entry flow in Terminology

You can now define "0" for QA Check Task loops to not go back even in the case of errors

Improved Online Editor behavior when saving segments for users on slower connections

Improved Online Editor performance when typing in longer segments

Reload Workflow Template now preserves previous user defined configurations

Various bug fixes and UX enhancements.
We hope this post was informative, and we look forward to continuing to provide you with updates to the product.
Trados Product Management