The Tridion Docs team is excited to share the availability of SDL Tridion Docs 14 SP2.
This release includes SDL Tridion Docs Content Manager (14.0.2), Dynamic Experience Delivery (11.1.0; unchanged), DXA-for-NET (2.2; unchanged) and DXA-for-JAVA (2.2; unchanged).
** This release is available since May 2020 **
The one where we...
Collective Spaces allowed improvements on white space handling and foreign content inclusion. Find content (using Ctrl-F) is now possible in Draft Space and Review Space - to balance performance we choose to implement over the CMS Full-Text-Index which does mean there are some known issues on partial-word hits. Quick navigation by topic title (using Ctrl-G) is another usability improvement.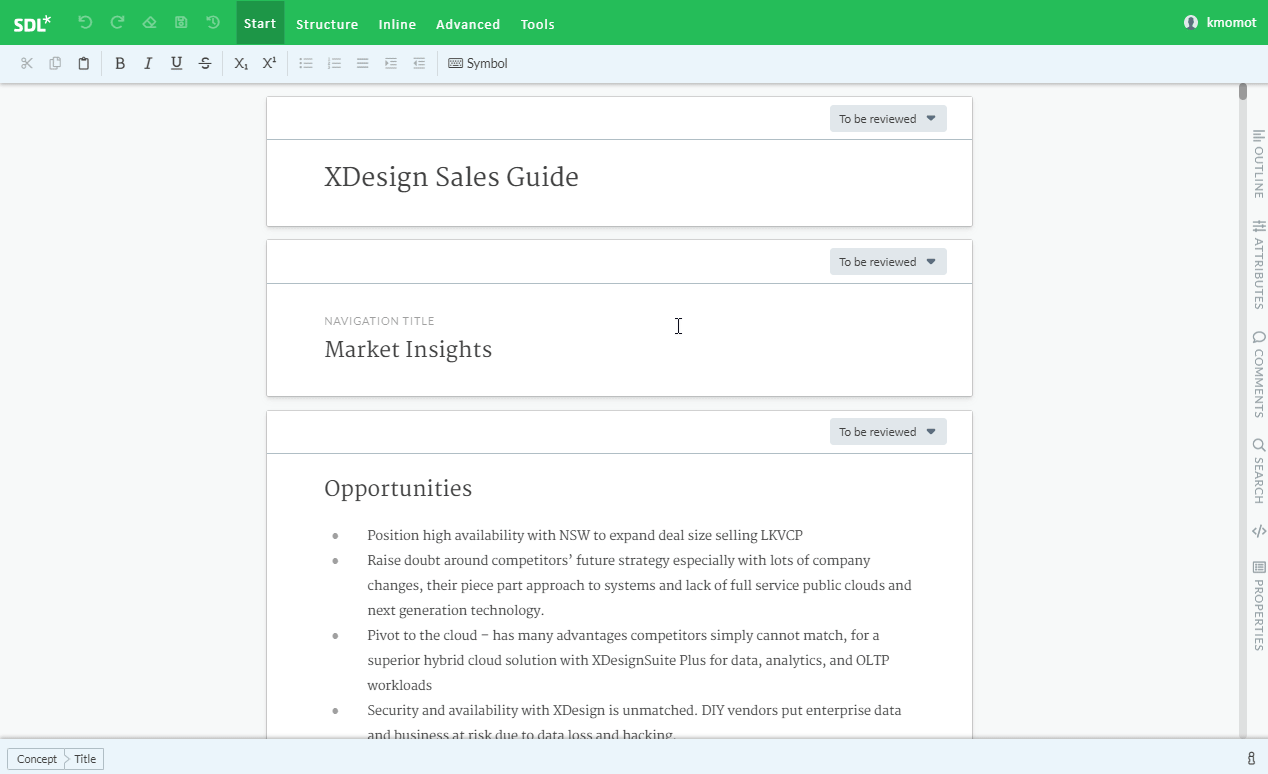 Draft Space got new features like filtering on annotations and several authoring experience improvements like variable rendering, xml view, deeplinking across the Spaces, Copy-Text button and light-weight @ishcondition editing.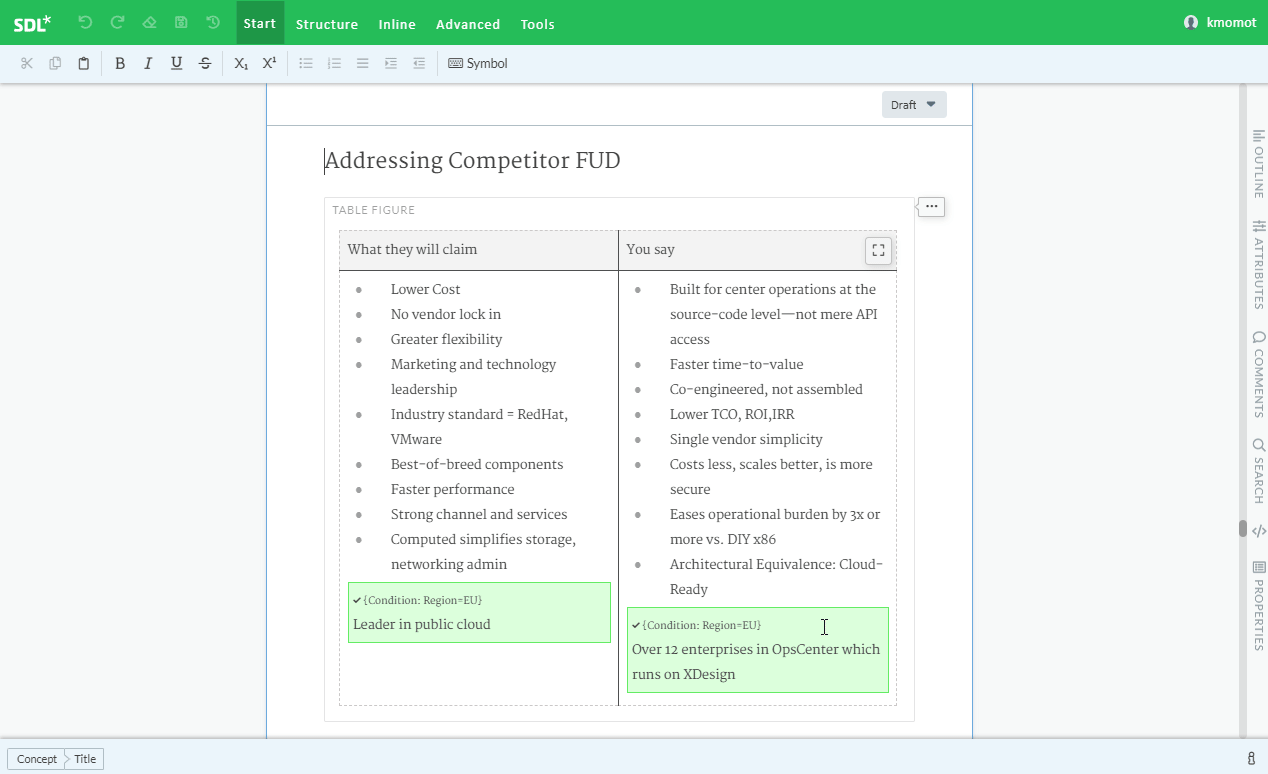 Review Space got new features like filtering on annotations; annotations on images; improved position recovery on annotations; a quick Previous/Next button that finds you more To-Be-Reviewed topics; ability to review translations extending our TranslationJob Review-in-the-CMS flow.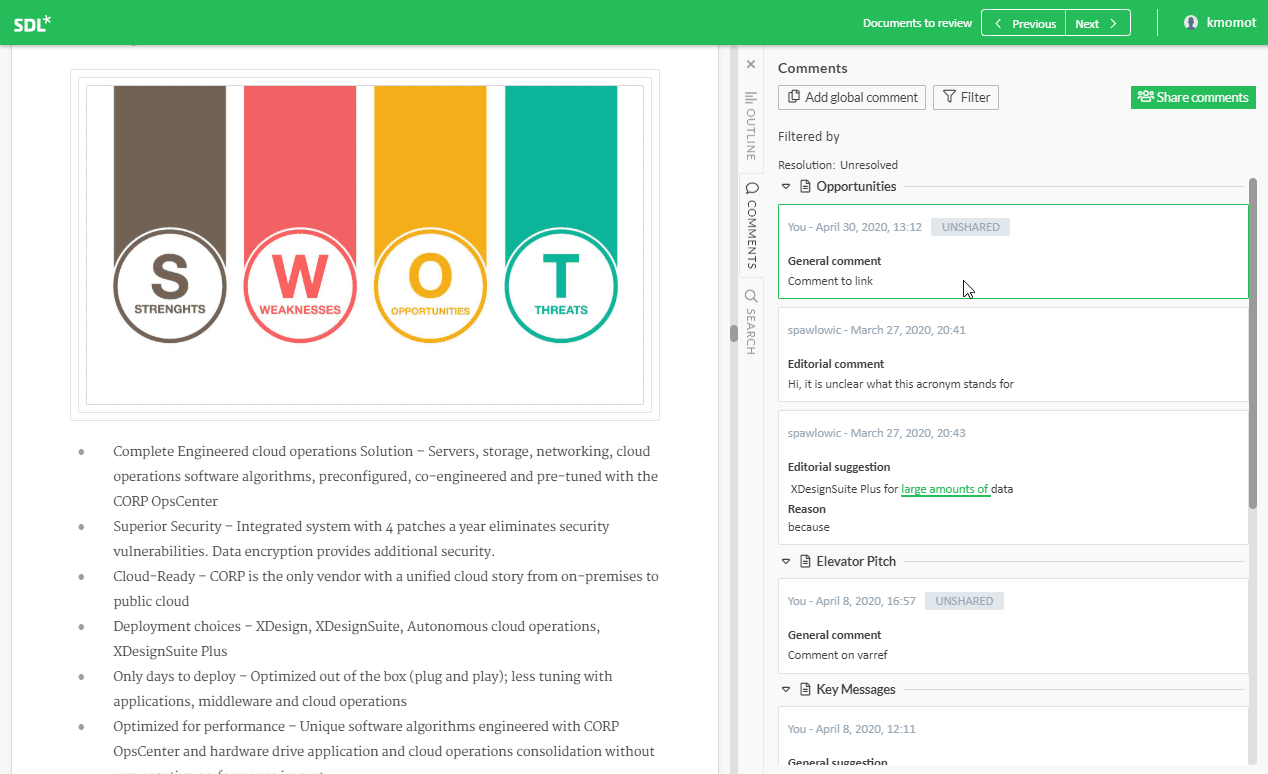 Added Document History, available via a button in Draft Space only (or using Ctrl-Shift-Y). This visual revision comparison tool relies on two new back end services (FontoDocumentHistory and FontoDeltaXml).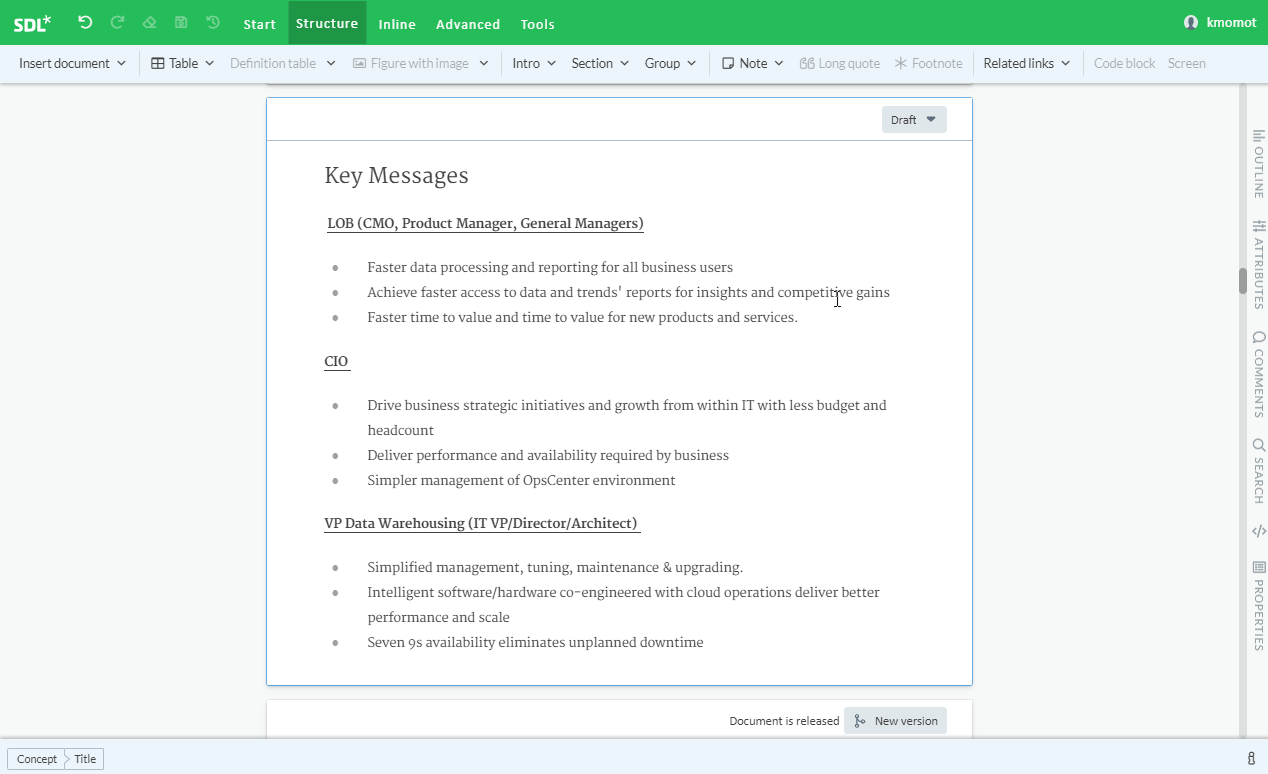 Publication Manager offers a copy deeplink to either Draft Space and Review Space, which makes setting review cycles over email or messengers easier.
Added Microsoft SQL Server 2019 support
No longer deliver Collaborative Review (Reach-Internal) Content Editor (Xopus), Quality Assistant (Enrich) and Legacy Content Delivery (Reach-External). Collaborative Review can no longer be configured on Content Manager, all visible entities have been removed. Code cleanup like Publication Manager preview layout, background tasks synchronize and publishing will be removed in 15/Alf release.
This time we are happy to propose you video recordings of the relevant Bootcamp session in addition to the documentation:
Product announcement update of Tridion Docs 14SP2 can bring you more business context.
Let's discuss this release at community forum.
For getting more release details, please, contact Support or Professional Services.