Hi all,
We are happy to inform you that we recently added a new, expanded capability to Language Weaver, Multilingual Content Insights.
Multilingual Content Insights provides a dynamic, automatic summary of any document or a set of documents, in any language, right within the Language Weaver environment. Typically, to get to this level of comprehension, you would need to read the full document – whether two pages or 200 and extract the relevant sections. Now this can be done instantly, making work easier, faster and leading to better decision making.
This article describes how the feature works and offers information about how to request access to it.
Here's everything you need to know about Content Insights works
When you upload a file for translation, next to the 'Translate' button you'll see a new option for Content Insights. By clicking on the 'Content Insights' button, the system will process the document and will extract the key topics and ideas. Once done, you can immediately access its summary.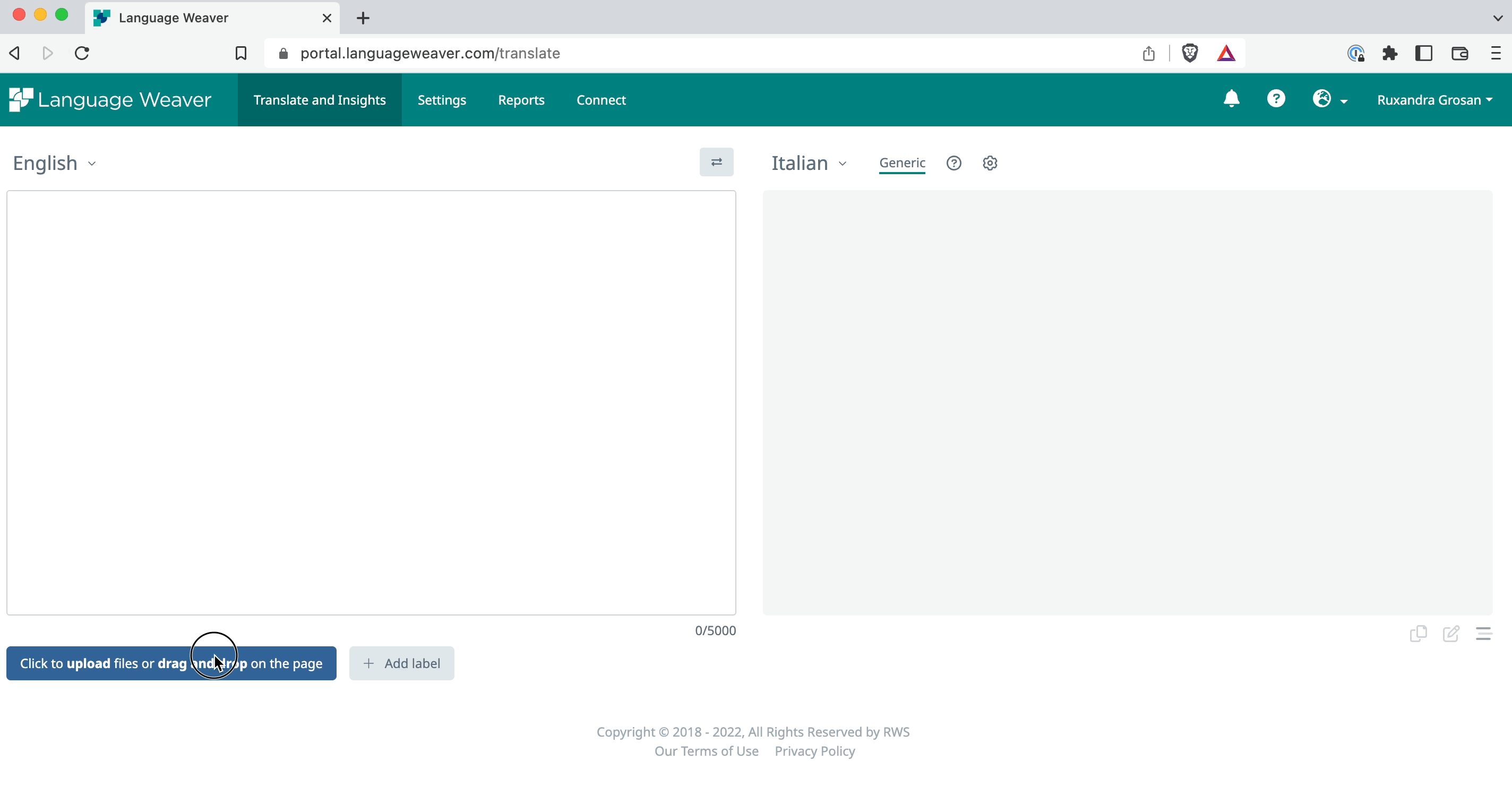 Content Insights is dynamic: use the slider to reduce the focus or broaden it to show a fuller view of the content.
Useful to know:
Content Insights works for any of our supported languages and file types. To generate instant summaries in your desired language, first translate your document, then click on "Content Insights".

When working with a group of files, the software will generate a summary that combines all documents.

In the

'

Overview

'

tab

below

, the dynamic summary has

extracted

the topics and relevant snippets from

our two

documents.

You can still

review

the individual documents, by clicking on each file name

.
The handy 'Copy to clipboard' functionality (available for the entire summary and for individual segments) can help you easily reuse the content offline or share with others
Monitoring volumes
You can easily monitor volumes processed with Content Insights from the 'Reports' tab. The reporting Dashboard will show you the total volumes processed on your account:
To get a detailed breakdown of the volumes processed for each language, user and API credentials, go to the 'Custom Report' page and select the 'Content Insights' tab:
How to access Content Insights
Content Insights is included with all Language Weaver subscriptions and can be easily enabled for you. Please note that the source characters processed with Content Insights consume from the yearly Language Weaver character allowance. To access this feature, please raise a request through our customer support portal at https://gateway.sdl.com/ and we will be happy to enable it for you!
Thank you and we hope you enjoy using Content Insights!
The Language Weaver Team